IEC62817 certified
13.44kW power output
Azimuth-Elevation pedestal tracker
53m2 collecting surface
0.1º tracking accuracy:
Enabled to track the sun also in tropical regions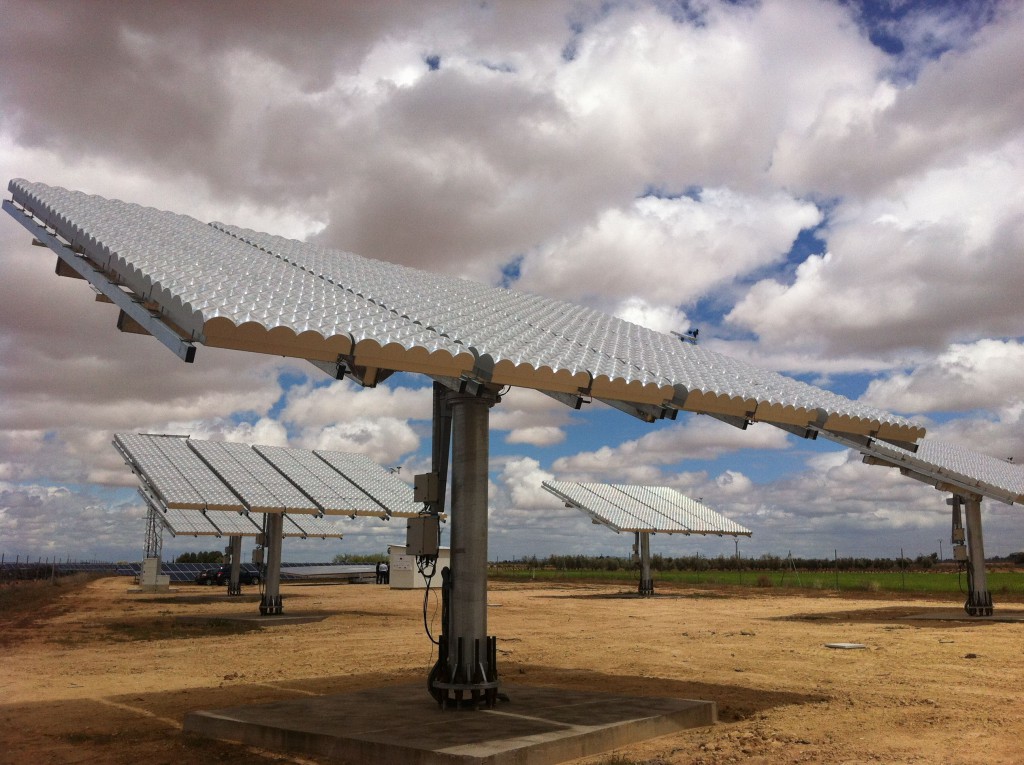 The BSQ-D280/53 CPV system has been engineered to optimally integrate BSQ's D280 module technology, achieving optical quality stiffness, subdegree pointing accuracy, and extended tracking range, to deliver the highest energy production at cost effective cost .

0.1º pointing accuracy

Using auto-calibrated open loop tracking control, the tracker achieves 0.1 degree minimum average pointing accuracy.
It efficiently manages wind and night stow positions for safety and reliability.
Supplied software monitors and controls system performance
Performance
Numerically optimized aperture surface for least structural weight and cost
Auto-calibration for maximum tracking accuracy
Landscape collecting surface profile for least shadowing loss
Wide range of motion for maximum energy harvest
Reliability
Hot dip galvanized structure
Controller design according to electrical safety and EMC standards
Controller tested at harsh climatic conditions